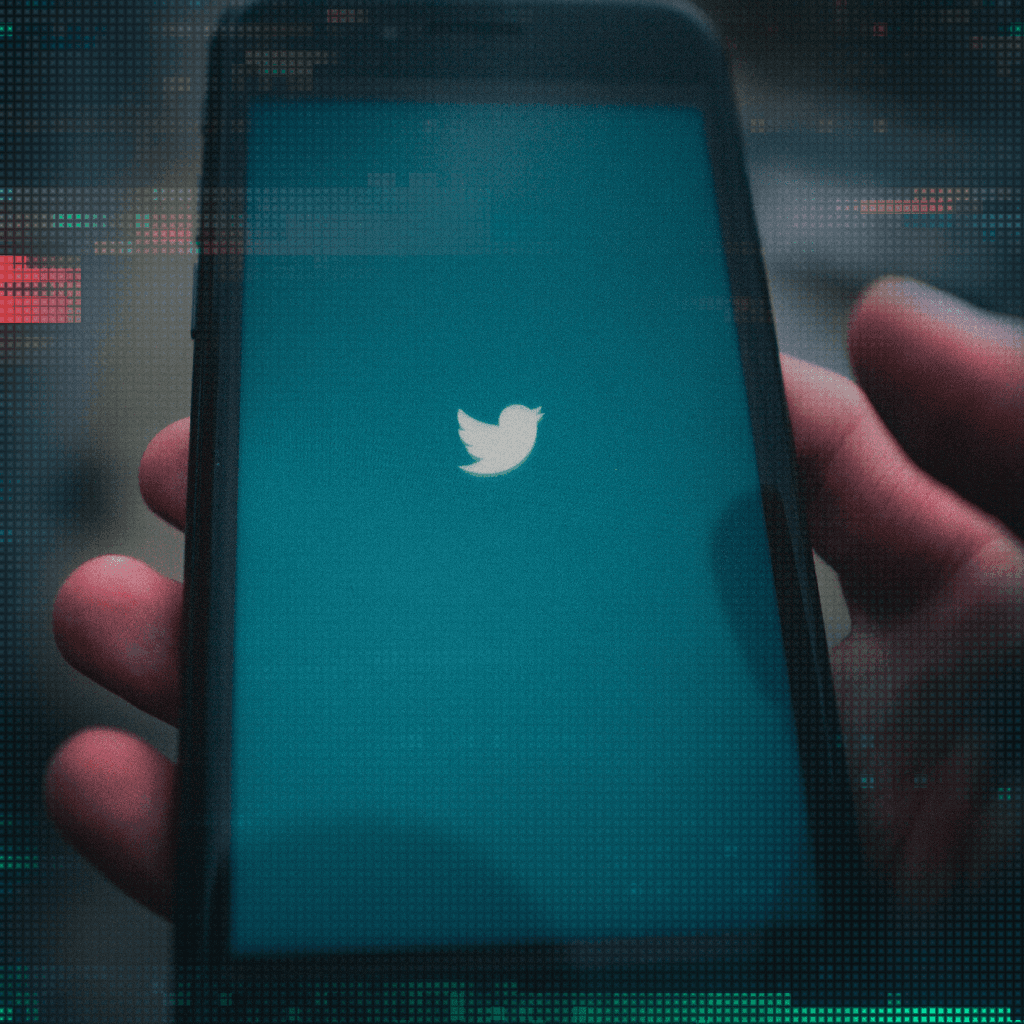 A Twitter Warning
January 11, 2023 at 11:21 AM
We highly advise those who claim faith in Jesus to avoid using the Twitter app and website directly. Third party apps continue to provide a chronological and non-algorithmically driven timeline, but the Twitter algorithm that is currently driving the native app and website has begun to do something quite dangerous lately.
Possibly you haven't even noticed, but we have been monitoring Twitter since the early days (2006), with baseline and experimental controls to observe their advertising and recommendation algorithms.
As of 2023, Twitter has begun to fill up timelines with tweets from personalities that you do not follow. There has always been recommendations provided by Twitter, but they algorithmically aligned with your social graph taking into consideration your likes, interests and follows. This meant you would be recommended tweets ultimately based on what you wanted. This is the way things should work, since it conforms to the boundaries that you have established, your intellectual autonomy as it were. Your experience on Social Media should always be modelled by your own preferences, not others. But this appears to be no longer the case. As of today, these recommendations are not based on your preferences, but some other guiding principles.
If the danger of this is not apparent, consider two timelines. One, simply displaying the tweets of those you follow in the chronological order in which they were created without advertisements; and two, a timeline algorithmically assembled, with an assortment of advertisements and tweets from accounts that you do not follow intermingled with those that you do. Now consider what the second timeline looks like when it no longer recommends tweets from accounts that are similar to those that you already follow, but from those who are ideologically opposed to your preferences, resulting in a timeline saturated in what amounts to information warfare.
You may hold the position that you are the gatekeeper of your own beliefs, that you prefer not to be in any kind of ideological echo chamber. But this is not about encountering "both sides" on Twitter. This is about actively opposing your preferences that should be defined by who you are following, and instead subverting them with a subtly that can often go unnoticed. In our observation, these recommendations are unBiblical and unChristlike ideologically and theologically, and present a significant danger to those of the faith.
Submitting to the decisions of an algorithm is unwise, and it has always been our recommendation to use a third party Twitter app to ensure a Twitter experience that is free of advertisements and without any tweet recommendations at all, even if they are ideologically aligned with your likes and follows. But now, there is a new guiding principle at work in the Twitter algorithm, that is resulting in a timeline that no longer respects your preferences, likes or follows.
For a platform to make a shift of this nature, without the consent of its users, is a direct violation of your expected experience on Twitter, but could go unnoticed. A blatant, and admittedly innocuous example of this is the Notifications pane we observed recently.
In a worse case scenario, this manipulation of your timeline and notifications could be used as a form of information warfare. In a broader sense, it simply proves to increase the level of disagreement and social anger on your feed as offensive, unChristlike, and unBiblical views saturate your timeline. And it is already doing this, with a noticeable increase in both the number and temperature of arguments across the social platform.
Psalm 37:8 reminds us to "Refrain from anger, and forsake wrath! Fret not yourself; it tends only to evil." and the current Twitter experience, now more than ever, is a battlefield of landmines for this kind of frustration and controversy.
There are third party apps that continue to provide the chronological timeline. Currently there does not appear to be any manipulation of the results ingested by third party apps. From the early days of Twitter these third party apps have been our recommendation. Now more than ever, we highly recommend moving to a third party app. While they may not have all the features such as polls, they provide a curated Twitter experience, curated by yourself. Be media wise, church.
JANUARY 13 UPDATE
Less than 48 hours after we posted our recommendation to exclusively use third party Twitter clients, these third party clients began reporting authentication errors and are no longer able to access Twitter.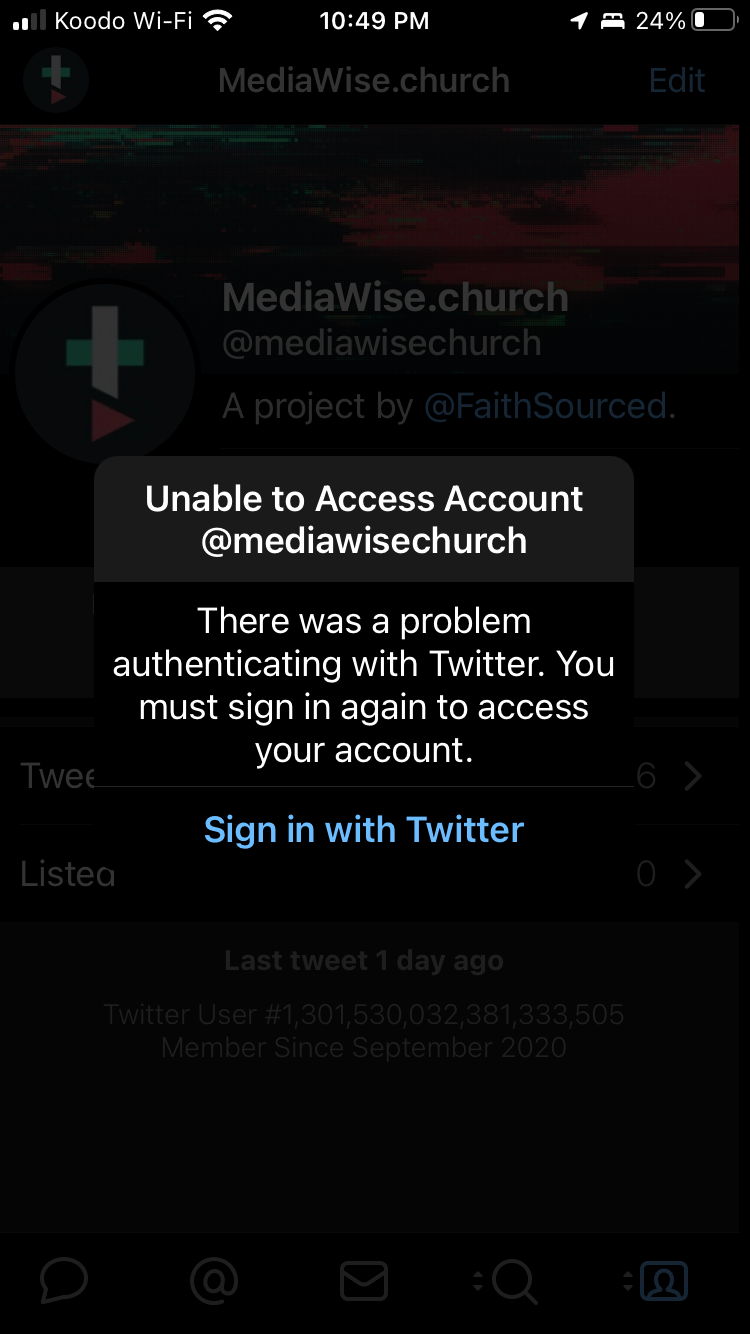 As of 10:30 PM EST on January 12, 2023 access to Twitter began to throw errors on third party apps including Tweetbot, Echofon, Feather, Talon, and Fenix. It appears that Twitter is now exclusively requiring users to access Twitter using only the native app or website. A quick search on Twitter shows an avalanche of affected users who have been forced to tweet their confusion and cries for help from the native Twitter app.
This is an unfortunate turn of events for the reasons outlined above. Being able to avoid the advertising and the algorithmic timeline manipulation has always been the selling feature of these third party clients.
Third party developers have reached out to Twitter, but as of 9AM on January 13, 2023 there has been no response reported, leaving all without any explanation as to why their access has been restricted and their applications (some which charge their users a monthly subscription) are now rendered useless.
We'll update this article as new information is provided.
Photo credit Christian Lue on Unsplash